The Big Bad Wolf threatens to spoil Halloween, but can the Superpigs save the day?
Picture Books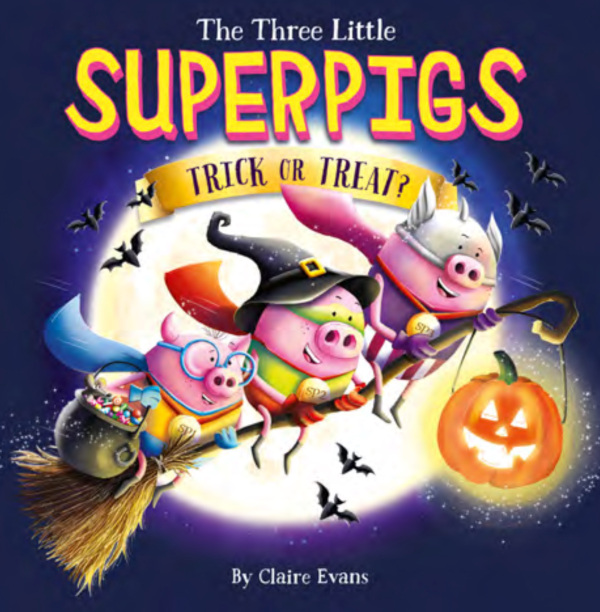 The Three Little Superpigs – Trick or Treat?
Claire Evans
The Superpigs are trying on their spooky outfits, ready for the Annual Spooktacular Parade – but someone has stolen all the town's candy!
Everyone knows you can't have Halloween without candy, but luckily,
The Three Little Superpigs are on the trail to find the culprit and save the day! But who will end up being tricked, and who will get all the treats?
A Halloween-themed story that's fun to enjoy all year round!
32 pages
260mm x 265mm
More Picture Books