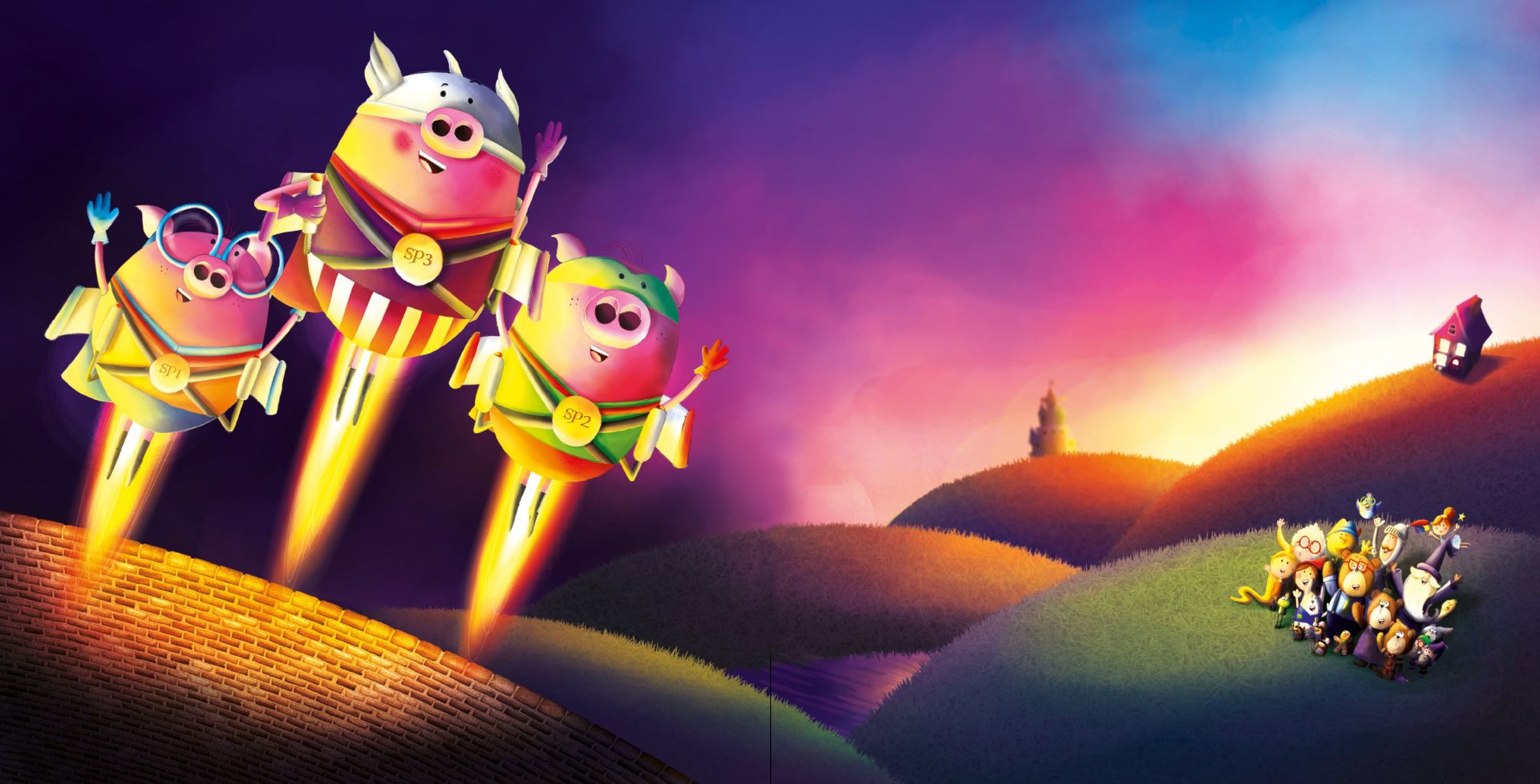 The Three Little Pigs are given Superpig status, but can they prove to be real superheroes?
Picture Books
The Three Little Superpigs
Claire Evans
Fairyland's Annual Bake-Off competition is disrupted when a sneaky little Gingerbread Man makes off with the first prize – the key to the city! Luckily for the town, The Three Little Superpigs are contestants in the competition and give chase, hot on the heels of the little thief!
But who is behind this biscuit black magic, and can the Superpigs catch the sugary villain and find out?
32 pages
260mm x 265mm
More Picture Books