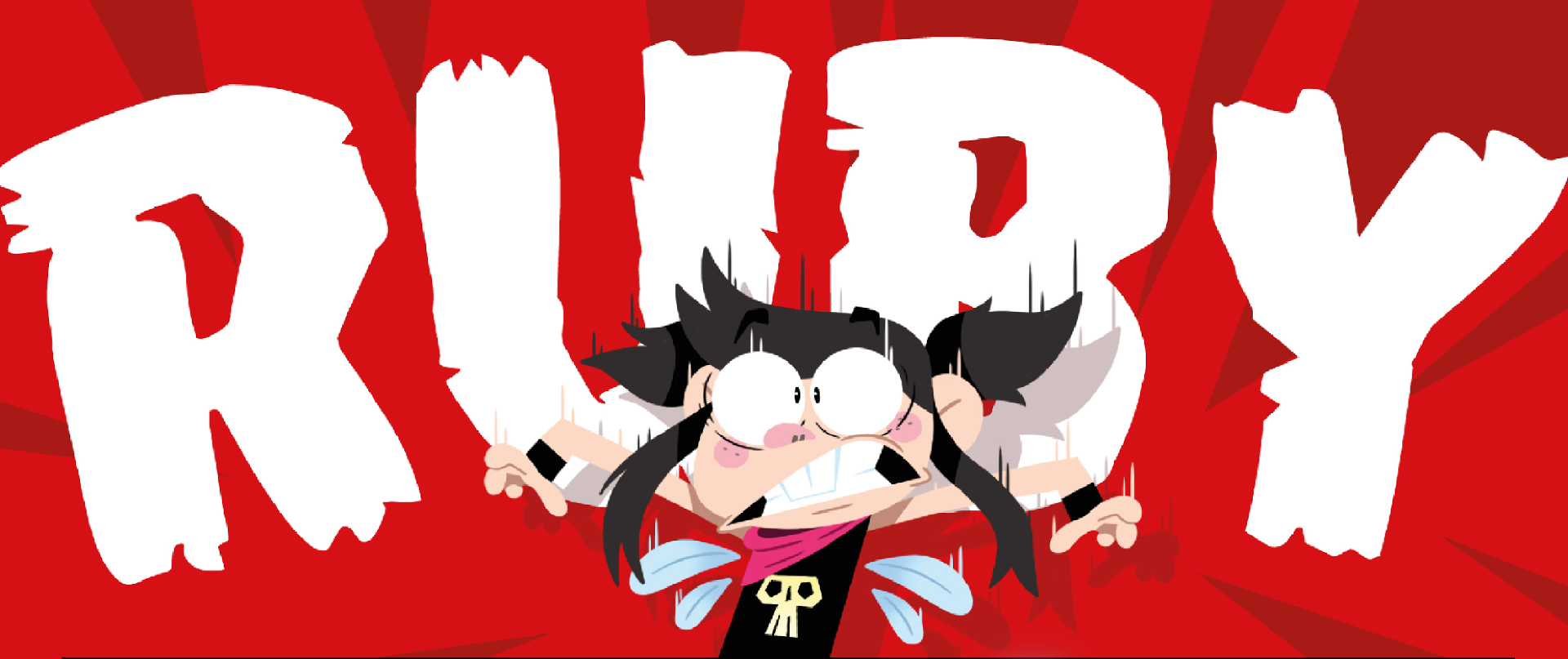 One to watch – Ruby Rotten
Introducing Ruby Rotten – a comedic series that centres on the humorous everyday adventures of a rebellious rotten tooth fairy!
Another hot property to watch out for from Fourth Wall's Development Team – Ruby Rotten has been evolving into another promising and exciting brand. Across the company's portfolio of IP, there was keeness to introduce a number of female empowered characters with bags of attitude, and Ruby has that in abundance!

In a secret Lilliputian scale world, Ruby is a young trainee tooth fairy who wants to do things her way. She's confident and determined, with a strong sense of self; but also short-tempered with a hint of cheeky wickedness. Paul Brown, who had the initial idea, said "I liked the thought that a 'rotten tooth fairy' could be interpreted to have a cheeky slant, so she wasn't collecting rotten teeth, but was a little bit rotten and mischievous herself!"
This slice of life series follows the adventures of Ruby and her pet dragon, Spike, in her daily struggles, set against the backdrop of The Academy where she attempts to complete her training to become a tooth fairy. In Ruby's world, the students are inexperienced at harnessing magic, and still have much to learn in the art of collecting teeth! Naturally, there are good jobs and bad jobs – even for tooth fairies. While some of the more common folk are destined for a life in 'Inspections', (the hazardous and less-glamorous job of checking grotty mouths to see if teeth are ready), the more well-to-do students aspire for a better life in 'Collections' (the 'Glory Gang' as Ruby calls them) who get to leave gifts for their tooth donors!
Ruby's arch-nemesis and general do-gooder is Angelica Goode, who, as the name suggests, is the epitome of everything good in Fairyland. Angelica comes from a wealthy family who are descendent from the original Tooth Fairy – and have a proud history in 'Collections.' Helping Ruby navigate her way out of trouble is a full-time job, (something which her long-suffering parents, teachers, and classmates know only too well), who always see Ruby as being ROTTEN! …even when she's not trying to be!
The development process over the last few months has seen a number of background art style tests, exploration of Ruby's classroom environment at The Academy, and a series of studies and sketches for Ruby's parents, Angelica's family, and early development sheets for a whole host of classmates. Ruby Rotten will launch initially as a series of graphic novels, which are currently in the production pipeline, with the further potential for the brand to be developed into a TV series. Exciting times for a tooth fairy!